Universal Studios Hollywood - Backlot
Above Falls Lake (Set Storage Area)
This area of facades is not accessible to the tram tour as it's so close to Universal's residential neighbours. It's just off the tram route behind the Falls Lake cabin and War of the Worlds set.
Grass Area
Recently used for Indiana Jones and the Kingdom of the Crystal Skull, this area used to be the home of the Hubbard House.
PHOTOS COMING SOON
See also Freeway Park
Hubbard House
This house was removed around 2005/06. See the movie Another Part of the Forest for more information.
PHOTOS COMING SOON
Leave It To Beaver house [original]
This house is in a poor state of repair next to the grass area. It was removed from Colonial Street in 1989 during pre-production of 'The 'Burbs' (see Leave It To Beaver history).
Colonial Street - Old Paramount House above Falls Lake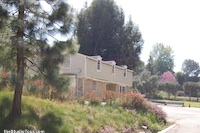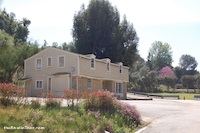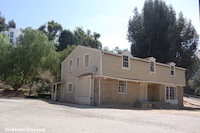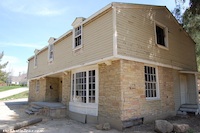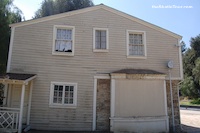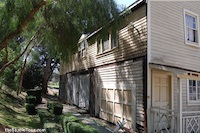 Beethoven Houses
As seen in the movie (1992)
Beethoven - Stills from the DVD release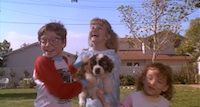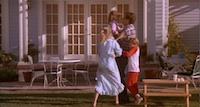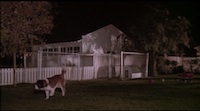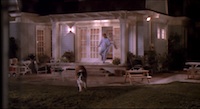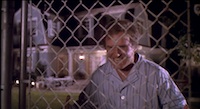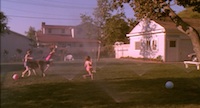 As seen in April 2010. This collection of facades have not been used since the time of the Beethoven movies (1992/93), so are in a poor condition at the moment. None of the sets is a complete house - they're only the facades that were needed at the time of filming.
Current Beethoven sets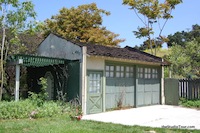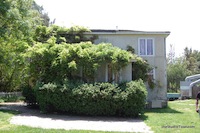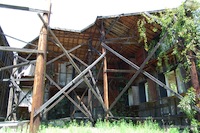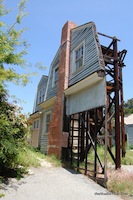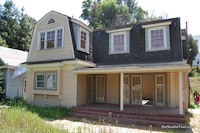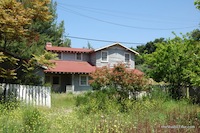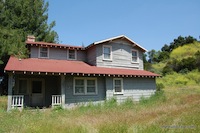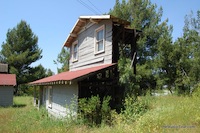 More information coming soon
Home and Family / Christopher Lowell Show
House built for 'Home & Family' live TV series 1996 - 1998. The whole show was shot inside the fully practical house, along with a guest family 'audience'.
It was later used for ''The Christopher Lowell Show' for the Discovery Channel (1999 - 2004) and has only been used sporadically since then.
The final photo shows the now overgrown signboard that featured in the opening credits to Home & Family every week, with the show's title. It's now plain green.
Home and Family house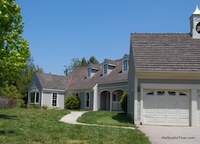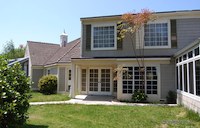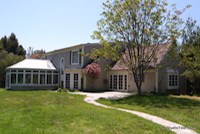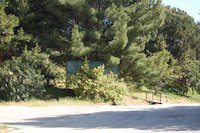 Leave Comments
Back to...