Universal Studios Hollywood - Backlot

Video: New York Street re-opening, 2010
The Backlot at Universal is full of memories and history. Every corner you turn on the Studio Tour trams reveals another familiar view. Below you can find more in-depth information than the tour guides have time to give.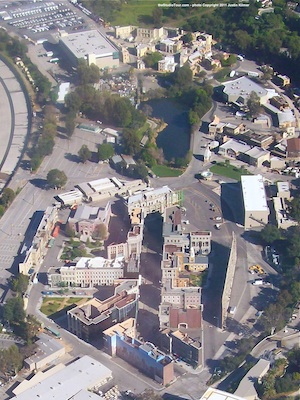 Current Sets
Past Sets
Dabney House
European Village 1964 to 1967 - see current Court of Miracles
Hubbard House
Uncle Tom's Cabin - River Road House
Marnie House
New England Street Before 1990
San Francisco Street
Sting Alley
To Kill a Mockingbird Street
Warehouse Street
Western Street 1964 to 1967
See Also
Back to...
---